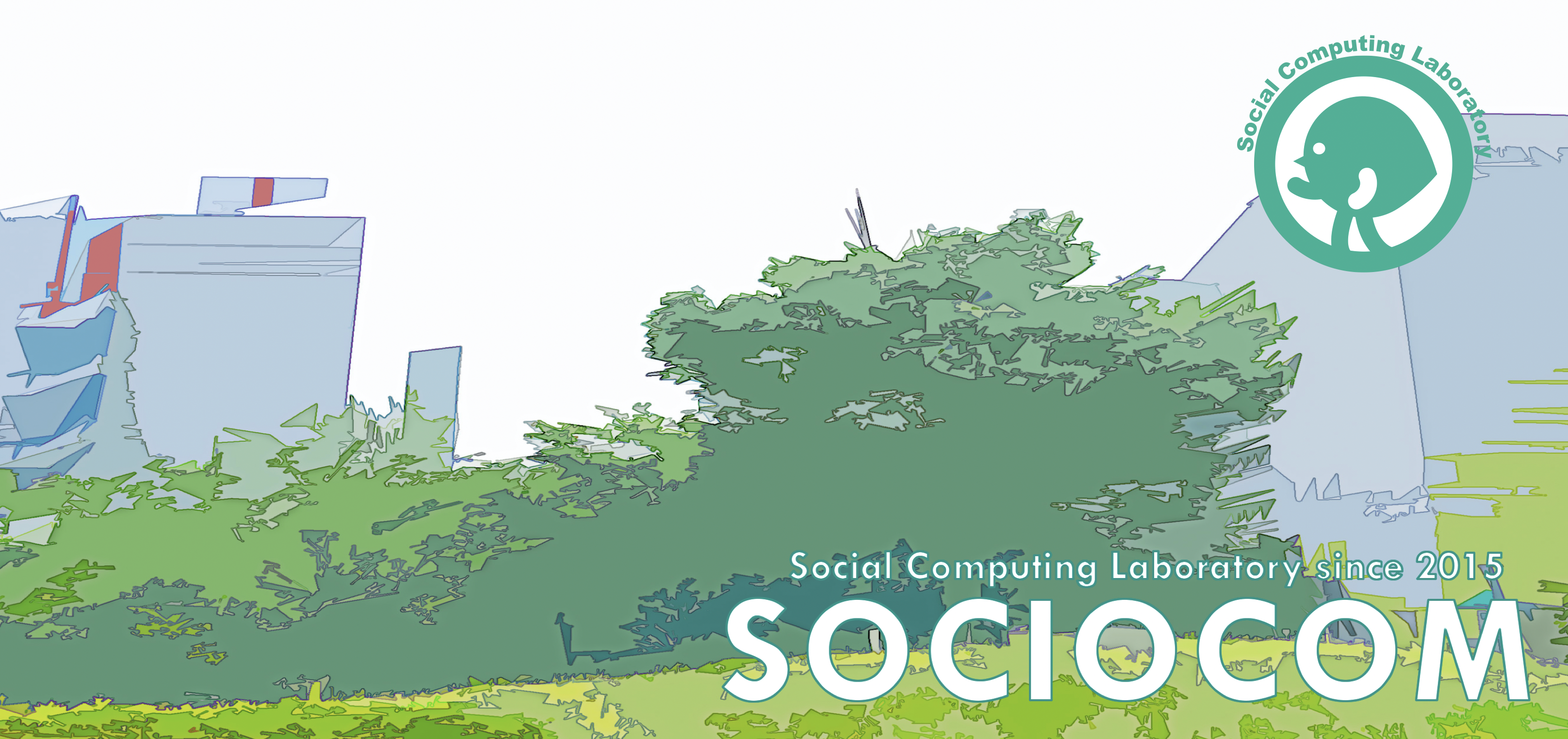 The Social Computing Laboratory, NAIST, was established in September 2015 to pursue cutting-edge research activities. Positioned under the umbrella of the Graduate School of Information Science, our laboratory is engaged in interdisciplinary research and education in a new scientific arena.
The mission of the Social Computing Laboratory is to explore a new interdisciplinary branch of informatics that is both practical and theoretical. Its research interests relate to healthcare and other real-life challenges, as well as to the application of natural language processing (NLP) and other information retrieval techniques. 
Our approaches are:
Interdisciplinary and practical: we address practical problems in collaboration with experts from a wide range of fields, including informatics, medicine, biology, linguistics, psychology, and sociology.
Theoretical: in addition to practical informatics applications, scientific rigor is our major interest.
Our research is generally driven with the rigid goal of social applicability and clinical feasibility. We are also driven to continue top-class research as an information science laboratory of NAIST. In addition to staff specializing in research, we also have
Data Staff specializing in the construction and management of research-related data and resources
Clinical Staff to support medical informatics research responsible for coordination with hospitals for collaborative research, and similarly, correspondence with patients
Statistical Staff to support with statistical analysis and design of psychological experiments
As mentioned, our lab comprises of experts specializing in diverse fields, collaborating and cooperating closely in research. This kind of diversified collaboration is not uncommon in fields like biology, physics and medical research, but is rare in information science research culture. This environment is essential in carrying out research of interdisciplinary nature, as in our lab. In particular, we have consistent and good results in the medial field that requires a lot of prior preparation and participation from a large number of people. For this, we put effort into conducting ambitious research like analysis of medical records on a large scale, carrying out clinical trials, etc.